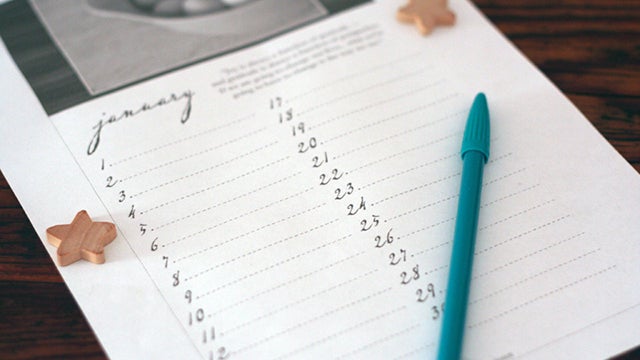 Well, that's another year done and dusted.
As I always say each year, I'm not really one for New Year resolutions – I prefer to add changes slowly along the way each couple of months. Most people's resolutions go out the window after a few weeks but that's generally because they take on too much on in one go. If you are thinking of making some changes this year, start with one or two small things and set a reminder in your calendar a month or two away to add another, once you are used to the first changes. Works for me anyhow. All that said, I guess January is as good a time as any to look back on the year just gone and have a think about what's in store:
Book(s)
2015 was a good one with regard to the book I wrote –
Sports Trading on Betfair.
The Racing Post took over the title and now publish it in a smaller compact version which is great. Although it was very difficult and time consuming writing a book, I quite enjoyed the process and have started on another book. In fact, I'm about halfway through the second book. The new book is less specialised and is basically about horse racing betting and how to pick winners. The working title is '
Professional Betting
' and I'm going to explain around seven or eight different strategies that I use each day to pick my horses. I recorded each bet for the year 2015 and I'll include the actual bets and P&L at the back. I hope it will have a wider reach then the specialised
Sports Trading on Betfair
although it would also have more competition. I'm hoping to have it out in the spring, maybe around March/April all going well.
Irish Independent column
The Indo column finished the year about 38 points in profit to Betfair SP and around 4pts in profit to traditional SP. I mentioned this in
Saturday's column
but it just goes to show how shopping around for prices can make a huge difference in this game. The margins are so tight and you really need to have a few accounts with various bookmakers and exchanges if you want to have any hope of securing a profit. My own records show that more than eight times out of ten, better prices were available on Betfair exchange (even considering commission) compared to the bookmakers so that's food for thought if you are loyal or slightly lazy and always use the one bookmaker. A strategy that is breakeven to SP may well be quite profitable on the exchanges. Obviously, the goal for 2016 is to keep the column in profit and it would be great to beat the 2015 figure of 38 points or so.
Financial trading
I haven't actually got back into this yet. Time and money really. It's been an expensive year for us as a couple with lots of unexpected bills. We are also trying to save for a deposit for a mortgage so I don't have much spare cash floating about for the financial trading right now. It's definitely something I remain interested in though and will no doubt come back to it at some stage or other.
Betfair trading/betting
One of my new year resolutions is to find time to get back into trading as I haven't been at it too much lately. It's a little easier to find time in the summer when you have the evening races but I've had so much on midweek lately that I can only grab a quick market here or there. That never really works too well though, and you can find yourself not 'tuned in' when you only trade sporadically. So for the new year, I've set myself a goal to trade at least 20 markets per week (or at least look at 20 markets per week to see if any opportunities exist). Consistency is key when trading so I'm trying to get back to it on a more structured level. 20 markets is not a whole lot at all but I'm really trying to focus on quality rather than quantity here and only work on markets which I find good to trade and have worked for me in the past.
New betting strategies
I've had to cut back my portfolio a little – as mentioned, it was an expensive year for us bills wise – the two cars gave up on us meaning I'd to buy a new one, the wife had some expensive dental work done on her teeth and a whole load of other bills came along. All told, I think I withdrew around five grand from Betfair to pay for some of the bills so things like the outsider place strategy etc. which takes up a lot of liability have had to be put on the backburner as I reduced my banks.
As I build up my tank again, I'll add more strategies. It's frustrating to have to withdraw money to pay for bills but on the other side of the coin, isn't that the whole point of this? Extra money for those rainy days and all that.
Health and fitness.
No major goals here for 2016 only to get back to going running 3 times per week (I must admit I've been a bit lazy and have cut it down to two recently). I'm also trying to keep the cholesterol down and have decided to have a vegan day once a week (don't laugh!) just to see. I read a book called
The China Study
which basically says a whole food plant-based diet is best for us although I don't think I could go the whole hog. This is a start although I haven't turned into some sort of crusty and still have a good steak and a bottle of wine every so often.
Wayne Bailey Racing
It was another profitable year for my tipping website
www.waynebaileyracing.com
with a profit of just under €600 to a €10 stake (see chart below from the proofing website
Racing Index
). That's a healthy return although it's disappointing that it is less than the 2014 return. I'll keep it going anyway and see what 2016 brings. Around November, I began proofing some back bets to Racing Index with a view to adding them to my website should they be successful. They got off to a flyer and then absolutely tanked and remain around breakeven right now! I'll continue with those for a while though, as they have proved profitable for me long term.
Anyway, that's about it for now. Thanks for the comments and emails in 2015 and I hope 2016 is profitable for you.
Wayne